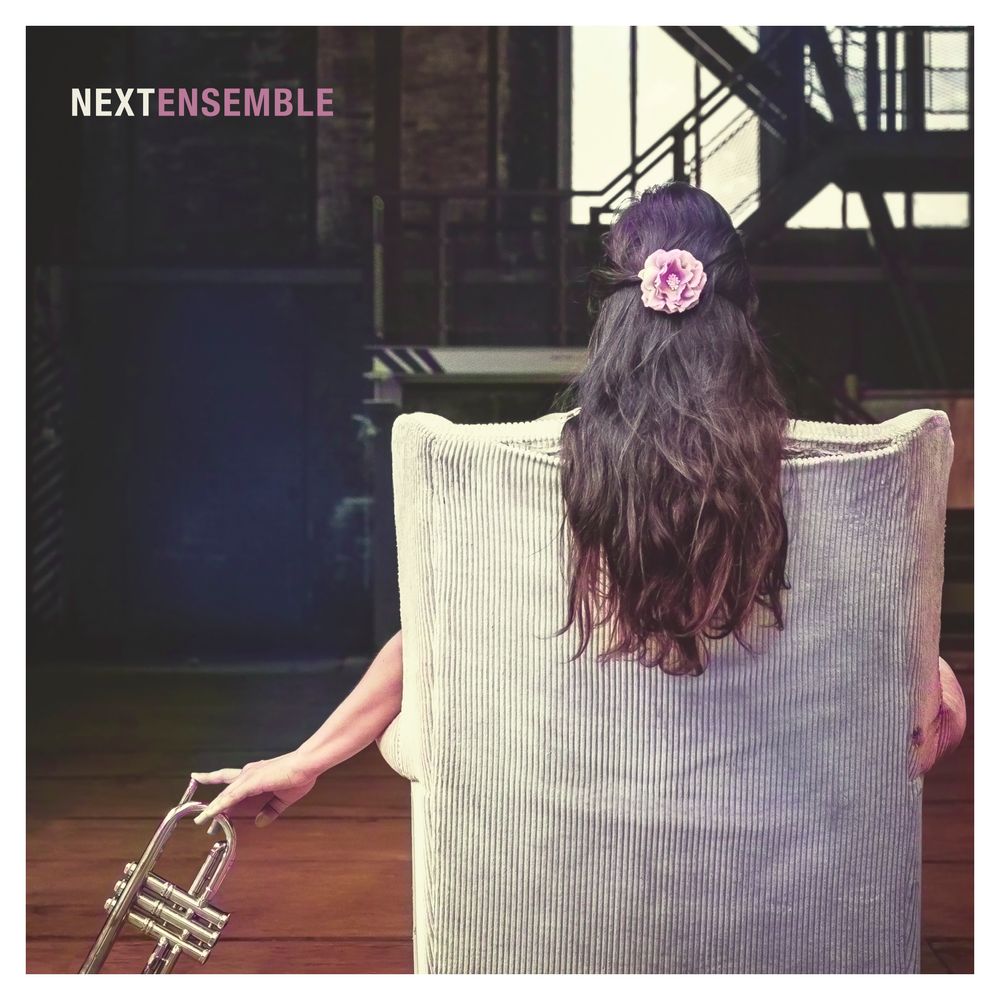 Women In Music
PROGRAM ORDER
Freedmen of the Five Civilized Tribes- Valerie Coleman
Duet- Elizabeth Raum
Bentley Roses- Jennifer Higdon
Time Lapse- Theresa Martin
Maombi Asante- Valerie Coleman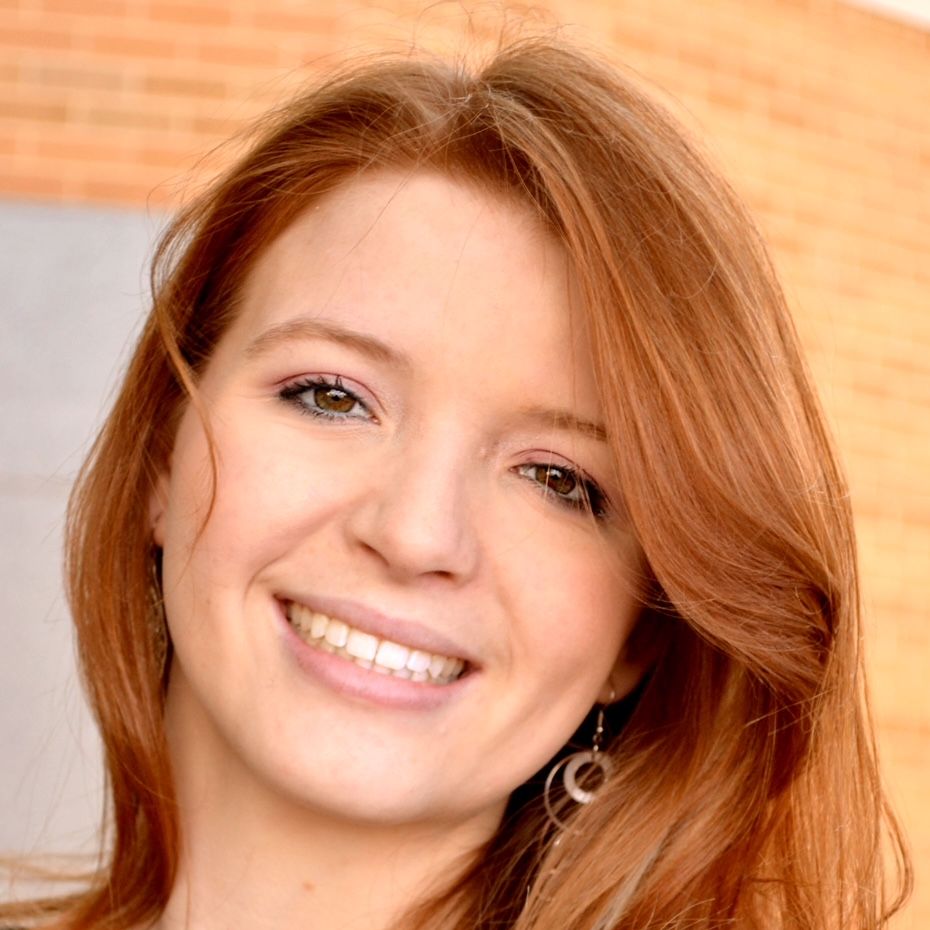 CHRISTINE WARREN
Violin
Christine is excited to perform with NEXT Ensemble once again. Her previous
collaboration with NEXT also included Opera Contempo in "The Telephone"
by Menotti and "The Combat" adapted by David Campbell. Past favorite
credits include A Christmas Carol, Bridges of Madison County, Next To
Normal, The Light in the Piazza, The Phantom of the Opera, Disney's Beauty
and the Beast, Disney's The Little Mermaid, and 35mm: A Musical Exhibitions.
Christine is a graduate of Weber State University with a Bachelor's in Vocal
and Violin performance. "To listen is an effort, and just to hear is no merit. A
duck hears also" - Igor Stravinsky.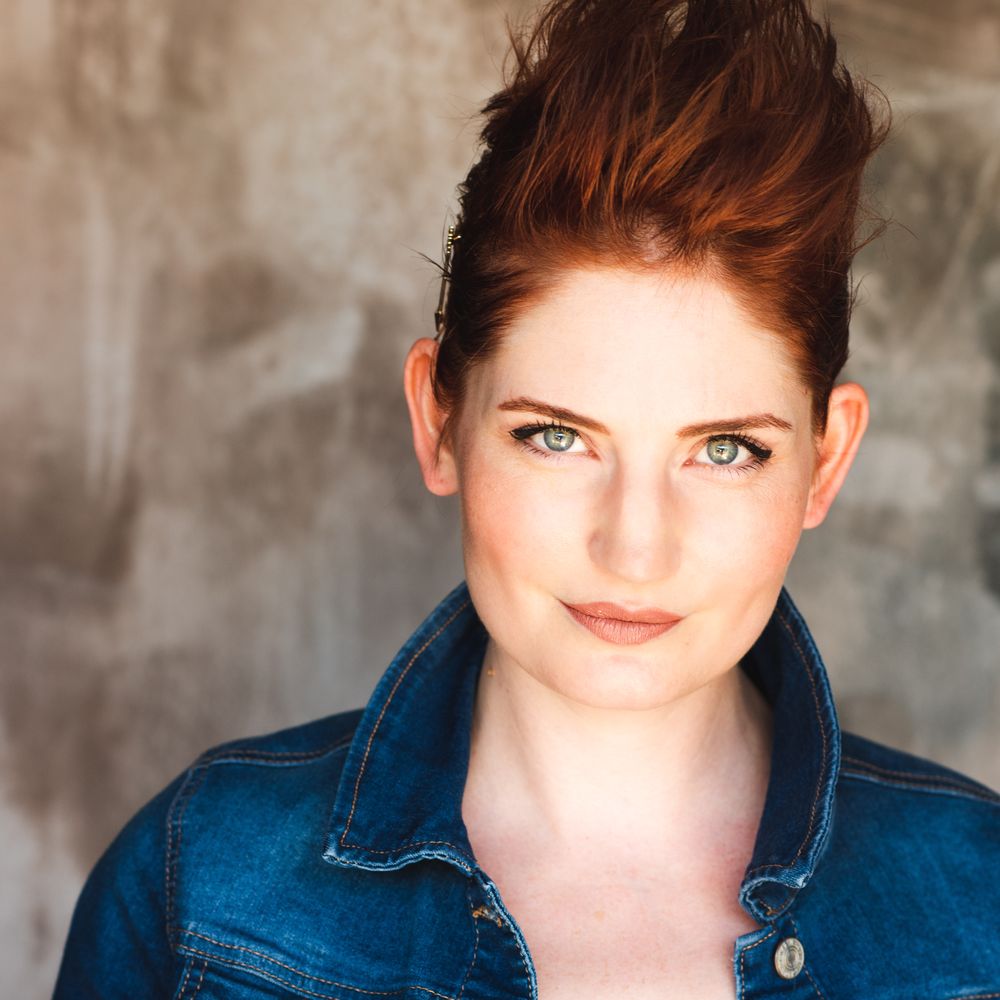 MANDI BARRUS
Mezzo Soprano
Mandi Barrus (she/her), mezzo-soprano, is a musician and opera producer originally from
Seattle, Washington. With her "impressive technique and clear tone", Ms. Barrus' performances
are described as "a breath of fresh air" (Front Row Reviewers). She is known for her versatility
of performance, with credits in musical theater, concerts, and opera in the US and abroad.
Mandi's past season included singing Judy Shepard in Considering Matthew Shepard with Salt
Lake Choral Artists; Mendelssohn's A Midsummer Nights' Dream with Utah Metropolitan Ballet;
and Signora Naccarelli in Hale Centre Theatre's production of The Light in the Piazza. She is
engaged to premiere The Bitter Price by J. Arnold Tayler with NEXT Ensemble in November
2022; to sing the mezzo-soprano solos in Vivaldi's Gloria with the Salt Lake Symphony and
Utah Voices in December 2022; and to reprise her role as Dinah in Trouble in Tahiti in College
Station, Texas in February 2023. She will be a soloist and producer of Twice Through the Heart
with Opera Contempo in May 2023.
Recently awarded a $15,000 Artist Career Empowerment Grant by the Salt Lake City Arts
Council and National Endowment for the Arts, Ms. Barrus holds a Bachelor of Musical Arts
degree with a minor in Theatre Arts from BYU-Idaho and a Master of Music degree from the
University of Utah. Ms. Barrus shares her love of music as a teacher of private voice lessons at
Bella Voce Studio, weekly at St. Paul's Episcopal Church as the Mezzo-soprano Artist-in-
Residence and the Assistant Conductor, and by presenting opera outreach programs in
elementary schools throughout Utah with ARTS, Inc. Mandi is the Artistic Director and co-
founder of Opera Contempo, a chamber opera company promoting new voices, commissioning
new works, and producing new opera settings in SLC. She lives with her three children in the
Greater Salt Lake area.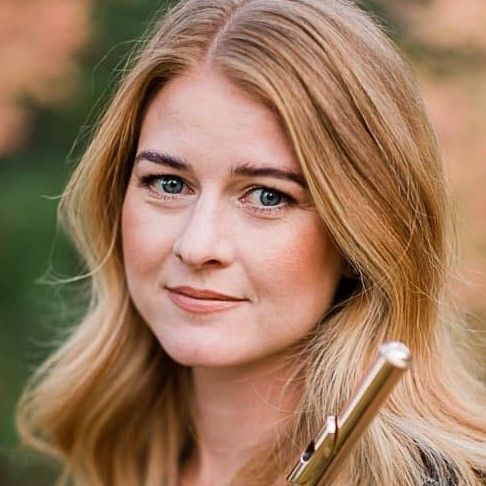 ALISON HAZEN OLSEN
Flute
Alison Hazen Olsen is the principal flute of the Ballet West Orchestra, a position she has held
since 2016. A native of Ogden, UT, she has a bachelor's degree in flute performance from the
University of California-Santa Barbara, and a master's degree in flute performance from the
University of Texas-Austin. Alison has been a first prize winner of the MTNA national
woodwind competition, a first prize winner of the National Federation of Music Clubs national
competition, and first prize winner of the PASF annual competition in Santa Barbara, California.
She has been featured as a soloist with the Austin Symphonic Band, Salt Lake Symphony, and
Utah Symphony. She has also been featured as a featured local artist by the Utah Flute
Association and has performed with the Utah Symphony, Las Vegas Philharmonic, and the Salt
Lake Symphony. She has performed in masterclasses for James Galway, Michel DeBost, Jim
Walker, William Bennett, Carol Wincenc, Leone Buyse, Tim Day, and Bradley Garner. In
addition to teaching and performing, Alison loves spending time with her husband and three
boys.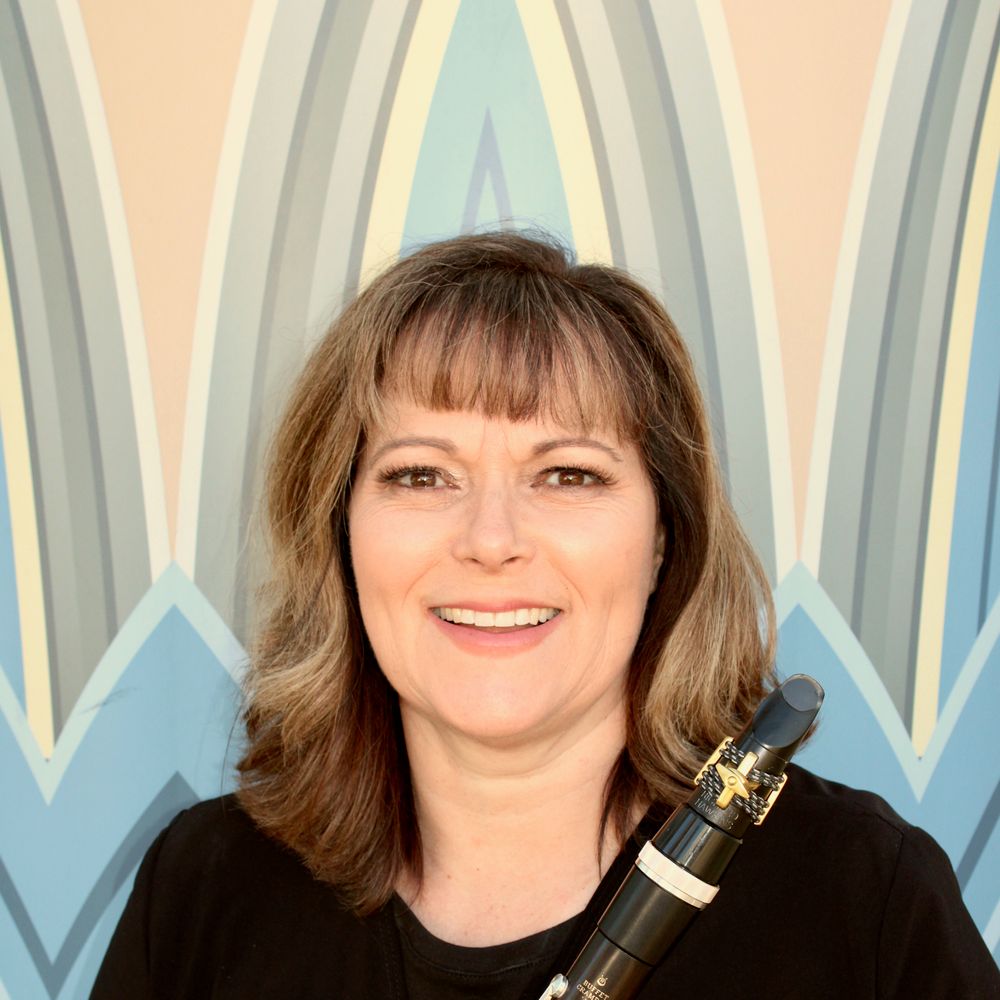 CINDY CHILD
Clarinet
Cindy Child serves as Adjunct Professor of Clarinet at Weber State University and Director of Bands at Venture Academy. Cindy has held prior teaching positions at the Interlochen Arts Camp, Brigham Young University and Woodland School. She is currently principal clarinet of Chamber Orchestra Ogden and a member of the Orchestra at Temple Square.  She also performs in Northern Utah with the NEXT Ensemble and Utah Festival Opera.  Cindy has performed as a freelance clarinetist with the Traverse Symphony Orchestra, Encore Winds, Utah Symphony, Ballet West,  Utah Chamber Artists and the American Festival Chorus.  Cindy holds a bachelor's degree in music education from Brigham Young University and a master's degree in clarinet performance from Arizona State University.  Cindy and her husband have four children, two beagles  and enjoy living in North Ogden.  In her spare time, Cindy enjoys hiking, reading, and family vacations in America's beautiful national parks.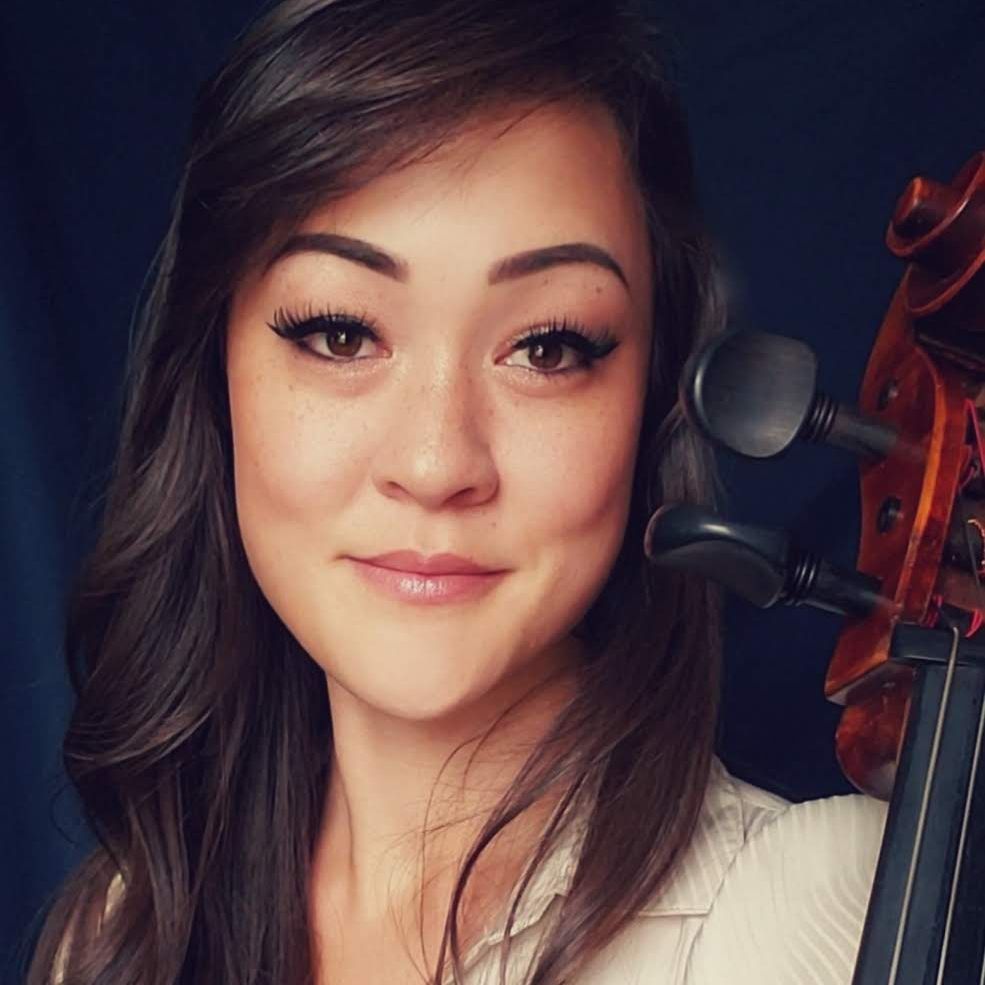 CIERA RASMUSSEN
Cello
Ciera M. Rasmussen, 30, has studied the cello for 24 years under the tutelage of great musicians such as Dr. Viktor Uzur, Richard C. Marsden and others. She graduated from Weber State University in 2015. Ciera continues to perform and develop her love of music as a member of Chamber Orchestra Ogden, as a pit musician for Pioneer Memorial Theater, and as a constant collaborator with other Utah musicians. Ciera lives in Bountiful, Utah with her husband, two rabbits and enjoys spending her free time outdoors, rock climbing, baking, and traveling.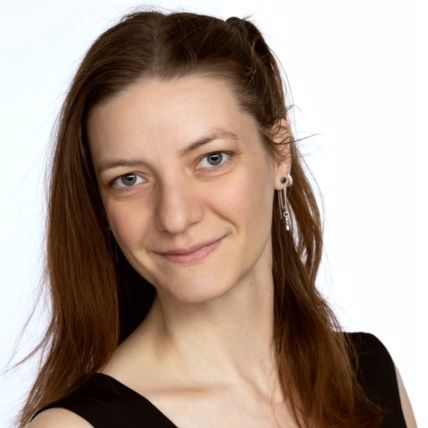 SHARON DATUIN
Piano
Pianist Sharon Datuin is the granddaughter of, and inherited her musical genes from, Ruth Gatrell—3rd chair violin in the Utah Symphony and prolific Utah composer until 2017. Sharon was honored to accompany the Ruth Gatrell Singers in quarterly public concerts from 2003 to 2012. As a girl she witnessed a concert where many accompanists did not show and there was one young man who stepped in to sight read half of the concert, and she said to herself that her life's goal would to be able to play the piano that well. She studied under Pamela Davies and Dr. Ralph van der Beek, graduating Summa Cum Laude from Weber State University in 2012 with a Bachelor's Degree in Piano Performance and a minor in Physics. Since 2016 Sharon has been on the Musical Theater scene, playing in pits for various shows with The Ziegfeld Theater, Utah Repertory Theater Company, West Valley Arts, Hart Theater Company, and others. She is absolutely thrilled to be playing with the NEXT Ensemble doing classical music again with these very talented Utah artists, and hopes that you enjoy listening as much as she enjoys playing! Her next life goal is to make it to Broadway, but currently is raising her 2 children and working as an administrative assistant from home right here in Ogden.