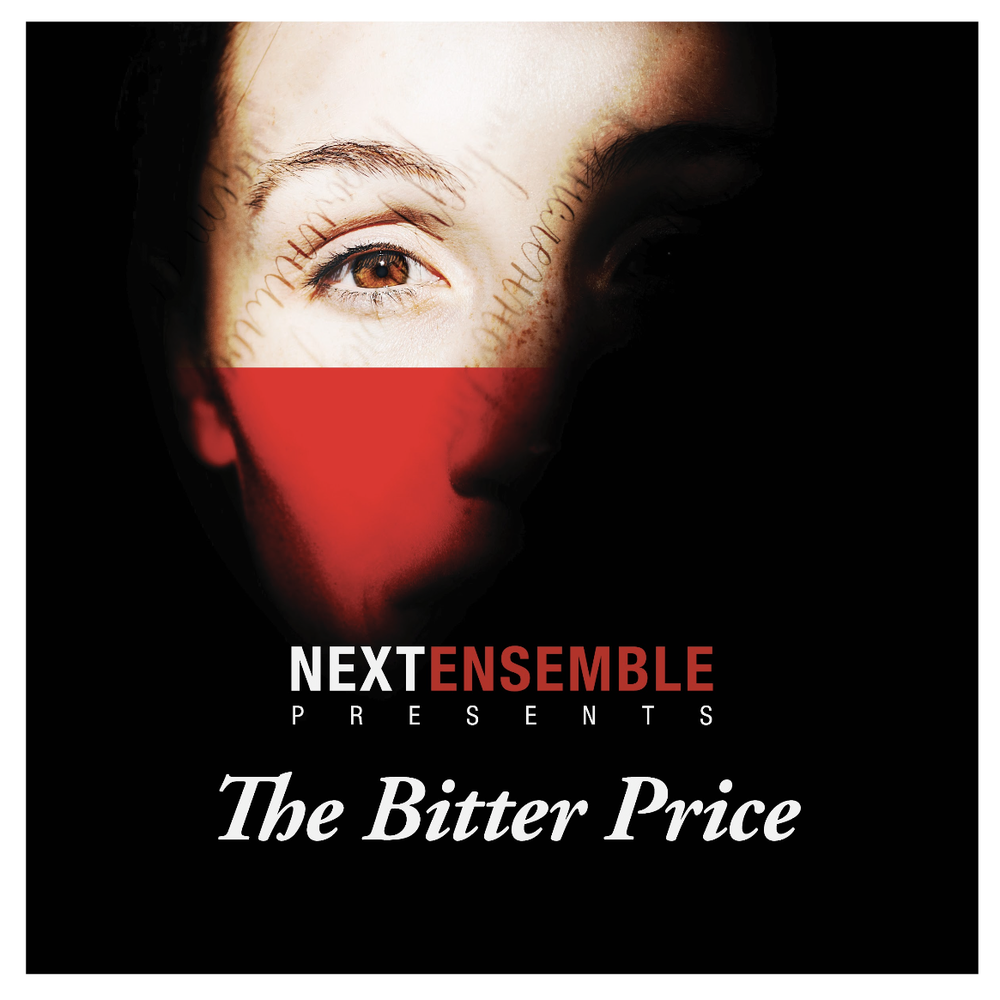 THE BITTER PRICE
Program Order
1. Heart Hungry 
2. A Fetter'd Bird 
3. In Tongues 
INTERMISSION
4. Reflections 
5. Only a Child 
6. So Lonely 
I. Heart Hungry - Emily Dow Partridge 
Today I've been thinking, thinking, thinking. My mind goes back to days gone by. And what do I find, can I find anything so pleasant that I could wish to live it over again or even to dwell upon it in thought, with any degree of satisfaction. No I cannot. My life has been like a panorama of disagreeable pictures…they bring no joy, and I (invariably) wind up with tears. 
I have been heart hungry all my life, always hoping against hope, until the years are nearly spent, and hope is dead for this life but bright for the next. And then I ask myself what great or good thing have I done that I should hope for better things in the next world, or what great trial or exploit can I recount like many others (perhaps), that will bring honor and greatness. I can only sum it up in one word, and that is I am a "woman" or if that is not enough I  am a "mother" and still more I am, as the world calls it, "spiritual wife" of early days…Some will understand what it is to be a woman, mother, or an unloved "spiritual wife." 
A Fetter'd Bird - Helen Mar Kimball 
He said to me, 'If you will take this step, it will ensure your eternal salvation & exaltation and that of your father's household & all of your kindred.' This promise was so great that I willingly gave myself to purchase so glorious a reward. None but God & his angels could see my mother's bleeding heart -- when Joseph asked her if she was willing, she replied, 'If Helen is willing I have nothing more to say.' She had witnessed the sufferings of others, who were older & who better understood the step they were taking, & to see her child who had scarcely seen her fifteenth summer, following in the same thorny path, in her mind she saw the misery which was as sure to come as the sun was to rise and set; but it was all hidden from me. 
I thought through this life my time will be my own 
  The step I now am taking's for eternity alone, 
  No one need be the wiser, through time I shall be free, 
  And as the past hath been the future still will be. 
  To my guileless heart all free from worldly care 
  And full of blissful hopes and youthful visions rare 
  The world seamed bright the thret'ning clouds were kept 
  From sight and all looked fair... 
       ...but pitying angels wept. 
  They saw my youthful friends grow shy and cold. 
  And poisonous darts from sland'rous tongues were hurled, 
  Untutor'd heart in thy gen'rous sacrafise, 
  Thou dids't not weigh the cost nor know the bitter price; 
  Thy happy dreams all o'er thou'st doom'd also to be 
  Bar'd out from social scenes by this thy destiny, 
  And o'er thy sad'nd mem'ries of sweet departed joys 
  Thy sicken'd heart will brood and imagine future woes, 
  And like a fetter'd bird with wild and longing heart, 
  Thou'lt dayly pine for freedom and murmor at thy lot; 
  But could'st thou see the future & view that glorious crown, 
  Awaiting you in Heaven you would not weep nor mourn. 
  Pure and exalted was thy father's aim, he saw 
  A glory in obeying this high celestial law, 
  For to thousands who've died without the light 
  I will bring eternal joy & make thy crown more bright. 
  I'd been taught to reveire the Prophet of God 
  And receive every word as the word of the Lord, 
  But had this not come through my dear father's mouth, 
  I should ne'r have received it as God's sacred truth. 
V. Only a Child - Lucy Walker 
In the year 1842, President Joseph Smith sought an interview with me and said, "I have a message for you, I have been commanded by God to take another wife and you are the woman." 
My astonishment knew no bounds. This announcement was indeed a thunderbolt to me. He asked me if I believed him to be a prophet of God. "Most assuredly I do," I replied. He fully explained to me the principle of plural or celestial marriage. He said this principle was again to be restored for the benefit of the human family, that it would prove an everlasting blessing to my father's house, and form a chain that could never be broken, worlds without end. 
"What have you to say?" he asked. 
"Nothing." How could I speak, or what could I say? 
He said, "If you will pray sincerely for light and understanding (in relation thereto), you shall receive a testimony of the correctness of this principle…It is a command of God to you. I will give you until tomorrow to decide this matter. If you reject this message the gate will be closed forever against you." 
This aroused every drop of Scotch in my veins. 
I felt at this moment that I was called to place myself upon the altar a living sacrifice–  …all my dreams of happiness blown to the four winds…this was too much the thought - was unbearable. 
(I was) tempted and tortured beyond endurance until life was not desirable. Oh that the grave would kindly receive me, that I might find rest on the bosom of my dear mother. 
Why should I be chosen from among thy daughters, Father, I am only a child in years and experience, no mother to counsel; no father near to tell me what to do. Oh let this bitter cup pass. 
And thus I prayed for the agony of my soul. 
VI. So Lonely - Emily Dow Partridge, Eliza Maria Partridge, Zina Diantha Huntington, Helen Mar Kimball, Lucy Walker 
So lonely that I hardly know whether I exist or not. 
I do not think that God designed that man should enjoy all the sweets of liberty while woman is bow'd down in shackles. Liberty is sweet. As sweet to woman as to man. 
My first child was born here, in a wagon. 
I have named him Don Carlos. I am 
very uncomfortably situated for a sick 
woman. The scorching sun shining upon 
the wagon through the day and the cool 
air at night, is almost too much of a 
change to be healthy. 
Don Carlos weighs 13 pounds having 
gained 2 pounds during the 1st month. 
He is a great comfort to me. 
He has cried all day but I cannot see 
what ails him. 
The baby is dead and I mourn his loss. I 
sat up every with him and tried to save 
him from death for we could not bear to 
part with him, but we were powerless. 
He was my greatest comfort and was 
nearly always in my arms. He was 
buried on the west side of the missouri 
on the second ridge back, the eleventh 
grave on the second row counting from 
right to left, the first row being farthest 
from the river. This will be no guide as 
the place cannot 
I thought it a very unkind act in father to 
allow him to go and enjoy the dance 
unrestrained with others of my 
companions and fetter me down, for no 
girl loved dancing better than I did, and I 
really felt that it was too much to bear. It 
made the dull school more dull, and like a 
wild bird I longed fro the freedom that 
was denied me; and thought myself an 
abused child. 
I had in hours of temptation when seeing 
the trials of my mother, felt to rebel. I 
hated polygamy in my heart. 
When I saw the form of my Charley 
stretched in death, in an instant I was 
overwhelmed & cried aloud. 
Alone tears came to my relief, and I 
vented my anguish. How often I silently 
cried from the depths of my soul - My God 
- My God - My God, why is this and what 
have I done to merit so bitter a 
punishment at thy hand? - have mercy 
and help me to bear it and to 'kiss the rod' 
- Oh that I could know that my boy was 
worthy to be among the sanctified I would 
not utter a murmuring word. 
It was not a love matter, so to speak, 
in our affairs, - at least on my part it 
was not, but simply the giving up of 
myself as a sacrifice to establish that 
grand and glorious principle that God 
had revealed to the world. 
Too much attention from the husband 
and because they do not obtain it, or 
see a little attention bestowed upon 
one of the other wives, they become 
sullen and morose and permit their 
ill-temper to finally find vent. 
A polygamous wife must regard her 
husband with indifference, and wits 
no other feeling than that of 
reverence, for love we regard as a 
false sentiment; a feeling which 
should have no existence in 
polygamy. 
I am the daughter of a Master 
Mason! I am the widow of a master 
mason who, when leaping from the 
windows of Carthage jail, pierced 
with bullets, made the Masonic sign 
of distress; but, gentleman, those 
signs were not heeded except by the 
God of Heaven. That man, the 
prophet of the Almighty, 
When I heard that God had revealed 
the law of celestial marriage that we 
would have the privilege of 
associating in family relationships in 
the worlds to come I searched the 
scripture & by humble prayer to my 
Heavenly Father I obtained a 
testimony for myself that God had 
required that order to be established 
in this church. I made a greater 
sacrifice than to give my life for i 
never anticipated again to be looked 
upon as an honorable woman by 
those I dearly loved. 
Could I compromise conscience lay 
aside the sure testimony of the spirit 
of God for the Glory of this world 
after having been baptized by one 
having authority and covenanting at 
the waters edge to live the life of a 
saint? 
It was something too sacred to be 
talked about; it was more to me 
than life or death. I never breathed 
it for years. 
Fanny Alger, Lucinda Pendleton, Louisa Beaman, Zina Huntington, Prescendia Huntington, Agnes Coolbrith, Patty Sessions, Sylvia Sessions, Mary Rollins, Marinda Johnson, Elizabeth Davis, Sarah Kingsley, Delcena Johnson, Almera Johnson, Eliza Snow, Sarah Whitney, Martha McBride, Ruth Dagget, Flora Woodworth, Emily Partridge, Eliza Partridge, Lucy Walker, Sarah Lawrence, Maria Lawrence, Helen Kimball, Hannah Ells, Elvira Cowles, Rhoda Richards, Desdemona Fullmer, Olive Frost, Melissa Lott, Nancy Winchester, Fanny Young.
J. TAYLOR ARNOLD
Composer
J. Taylor Arnold (b. 1990) is a New York City-based composer and bassoonist originally from Ogden, Utah. Arnold has "developed his own artistic voice within post-minimalism that wades between lush chord arpeggios and lilting melodies," according to Obscure Frequencies. Arnold was the 2019 winner of the NYU Steinhardt Composition Competition and was awarded the Composer in Residence for the NYU O1 Orchestra. His works have been selected for performance at the Bari Piano Festival in Italy, the Pulsing and Shaking Music Festival in NYC, and others like the Interactive Arts Performance Festival. Arnold has had the opportunity to work closely with and premiere pieces with world-renowned artists like MIVOS Quartet, Quince Ensemble, Bearthoven, RIGHTEOUS Girls, Second Avenue Dance Company, and NEXT Ensemble. 
Arnold received a Master of Music in Music Theory and Composition from New York University in 2019, where he studied with Michael Gordon and Robert Honstein under the direction of Julia Wolfe. Arnold received his Bachelor of Music in Bassoon Performance from Weber State University where he studied with Thom Priest and Carey Campbell. Arnold is passionate about new music and growing its audience through outreach, education, and performance. Learn more at www.JTaylorArnold.com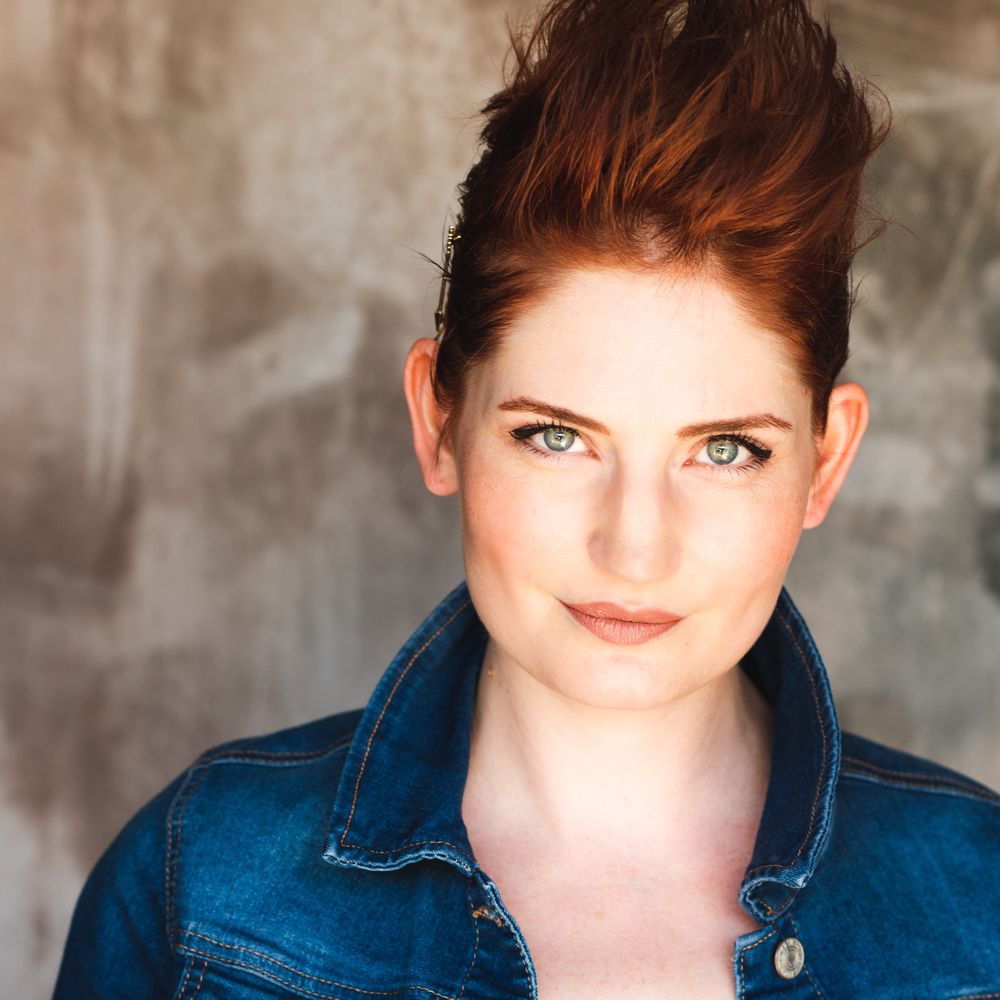 MANDI BARRUS
Mezzo Soprano
Mandi Barrus (she/her), mezzo-soprano, is a musician and opera producer originally from
Seattle, Washington. With her "impressive technique and clear tone", Ms. Barrus' performances
are described as "a breath of fresh air" (Front Row Reviewers). She is known for her versatility
of performance, with credits in musical theater, concerts, and opera in the US and abroad.
Mandi's past season included singing Judy Shepard in Considering Matthew Shepard with Salt
Lake Choral Artists; Mendelssohn's A Midsummer Nights' Dream with Utah Metropolitan Ballet;
and Signora Naccarelli in Hale Centre Theatre's production of The Light in the Piazza. She is
engaged to premiere The Bitter Price by J. Arnold Tayler with NEXT Ensemble in November
2022; to sing the mezzo-soprano solos in Vivaldi's Gloria with the Salt Lake Symphony and
Utah Voices in December 2022; and to reprise her role as Dinah in Trouble in Tahiti in College
Station, Texas in February 2023. She will be a soloist and producer of Twice Through the Heart
with Opera Contempo in May 2023.
Recently awarded a $15,000 Artist Career Empowerment Grant by the Salt Lake City Arts
Council and National Endowment for the Arts, Ms. Barrus holds a Bachelor of Musical Arts
degree with a minor in Theatre Arts from BYU-Idaho and a Master of Music degree from the
University of Utah. Ms. Barrus shares her love of music as a teacher of private voice lessons at
Bella Voce Studio, weekly at St. Paul's Episcopal Church as the Mezzo-soprano Artist-in-
Residence and the Assistant Conductor, and by presenting opera outreach programs in
elementary schools throughout Utah with ARTS, Inc. Mandi is the Artistic Director and co-
founder of Opera Contempo, a chamber opera company promoting new voices, commissioning
new works, and producing new opera settings in SLC. She lives with her three children in the
Greater Salt Lake area.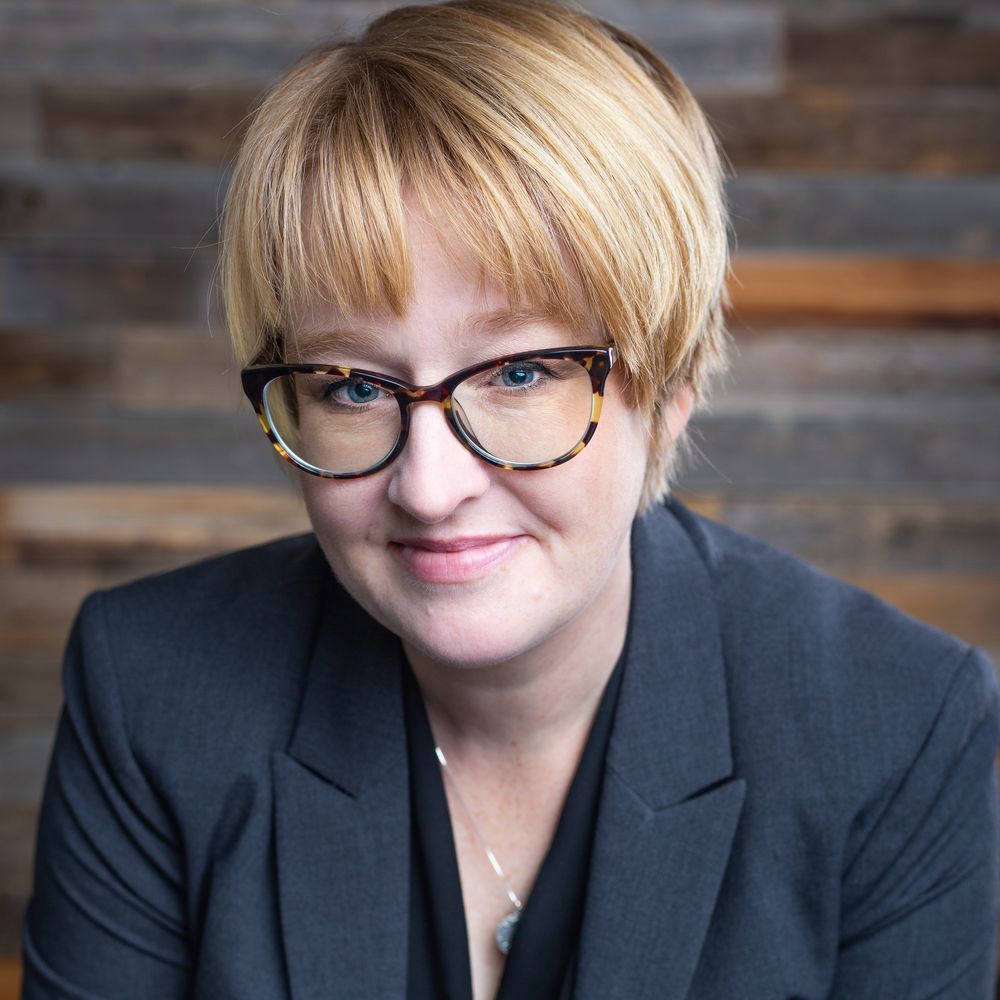 EMILY NELSON
Soprano
Emily Nelson's passion for music of all kinds has led her down diverse paths. In 2009, she co-founded Utopia Early Music, a group that presents concerts of medieval, renaissance, and baroque music. Apart from early music, Emily's favorite use for her "clear, pure soprano" is in the portrayal of coloratura sidekicks and supernatural beings. Emily holds degrees in voice, music history, and early music performance from Indiana University and the University of Utah, where she completed her doctorate in vocal performance. She teaches at The University of Utah and Westminster College.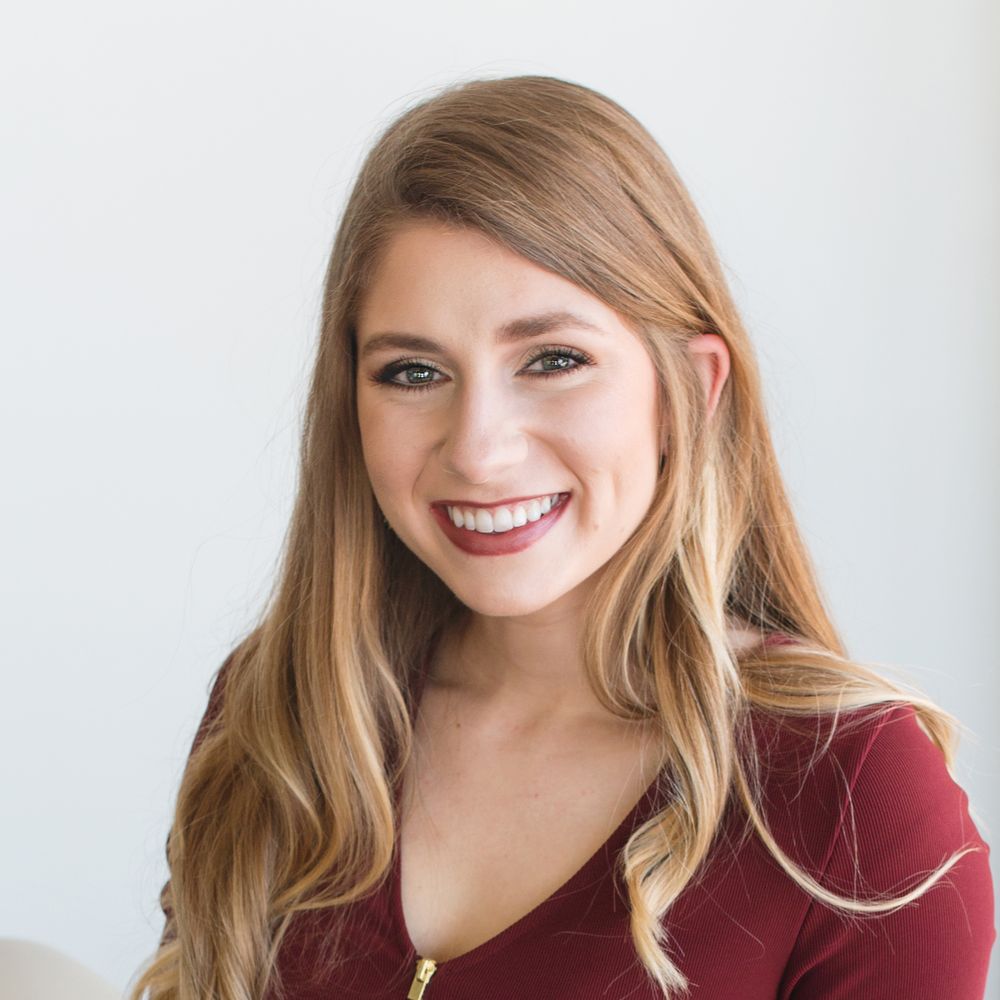 KAHLI DALBOW
Soprano
Kahli Dalbow is a lyric soprano and native of Pittsburgh, PA. She
made her operatic debut in the role of The First Spirit in Pittsburgh
Opera's production of Mozart's The Magic Flute at the age of 15. Ms.
Dalbow received her BFA in Vocal Performance from Carnegie Mellon
University, and her MM in Vocal Performance from the University of
Utah. She was recently seen in the ensemble of Utah Opera's production
of The Pirates of Penzance. Some of her favorite roles include Cendrillon
in Cendrillon, Gilda in Rigoletto, Mabel in The Pirates of Penzance, The
Vixen in The Cunning Little Vixen, and Gianetta in L'elisir d'amore. She is
excited to sing in the chorus for Utah Opera's upcoming production of
La Fille du Régiment, as well as the role of Lauretta in Lyrical Opera
Theater's upcoming production of Gianni Schicchi. In addition to
performing, Kahli loves teaching voice students of all ages at her home
studio in Draper, Utah.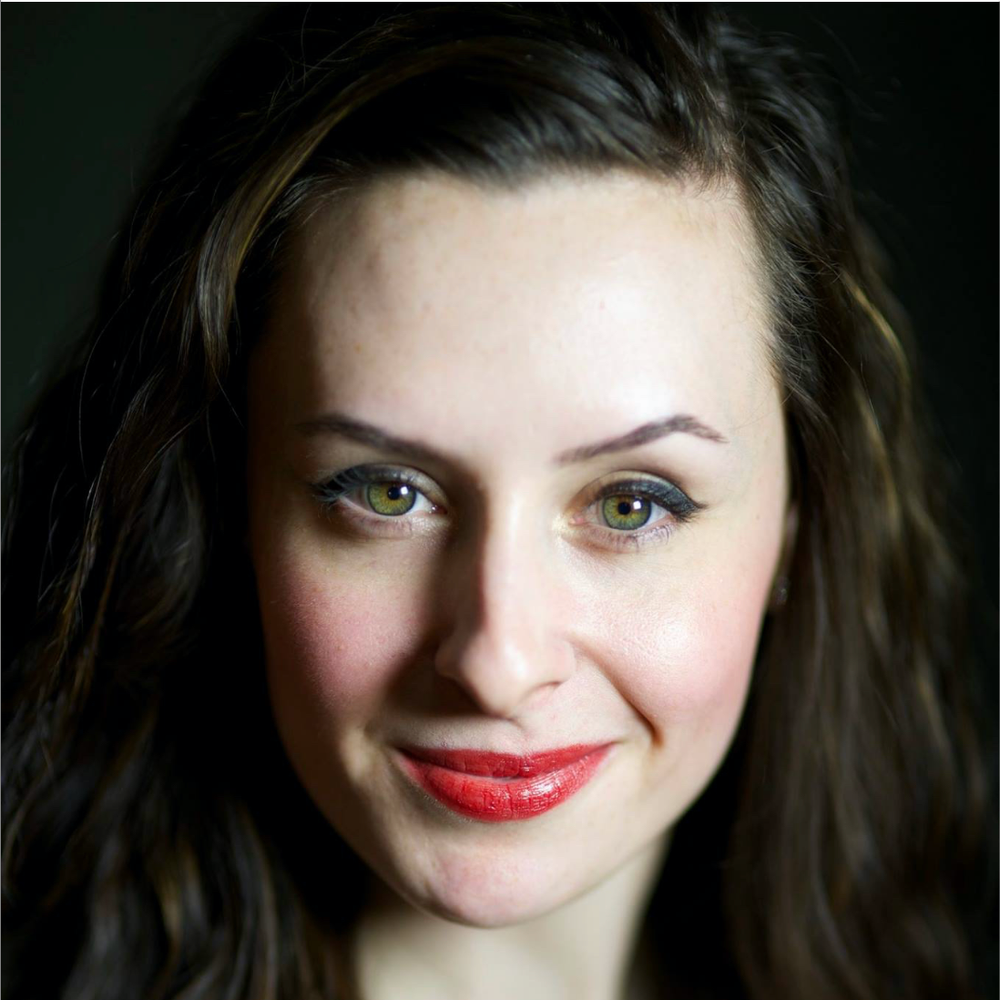 GENEVIEVE GANNON
Soprano
Genevieve Gannon is a Salt Lake City based soprano originally from Plymouth, Wisconsin. She regularly performs with the Utah Opera and Utah Symphony choruses and is the soprano section leader for the First Baptist Church of Salt Lake City. She completed her MM in Vocal Performance from the University of Utah in 2017 while performing as the soprano of the prestigious Graduate Vocal Quartet. Past roles include Zerlina (Don Giovanni), Adina (L'elisir d'amore), and Annina (La Traviata). She is thrilled to be joining the NEXT Ensemble for the premiere of The Bitter Price.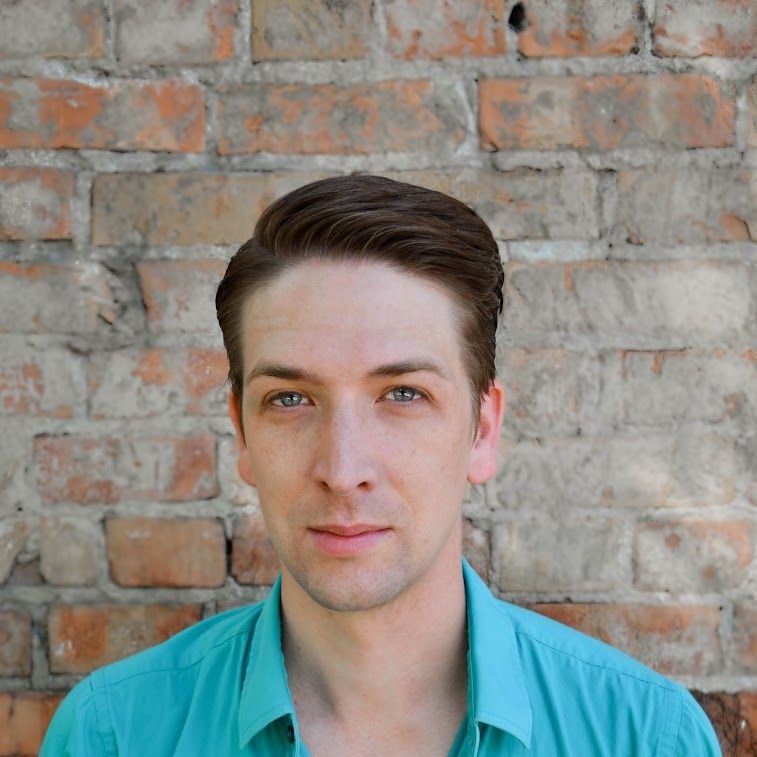 NICHOLAS MAUGHAN
Piano
Whether Nicholas Maughan is music directing a production of Rocky Horror at a barn in Kennebunkport, Maine, coaching a high school violinist on the Mendelssohn Concerto, or playing tunes from Wicked with Kristin Chenoweth and the Utah Symphony, he is at a piano doing what he loves: making music with other people.
Collaboration is the theme in Nic's musical life. His first piano lessons, taught by his mother, included duets. He was accompanying choirs in middle school and high school. At Utah State (Charlene Shelzi Jarvis, Annette Colledge) and Weber State (Ralph van der Beek), Nic worked extensively with singers and string players. Nic credits much of his ability to adapt his playing to "styles-beyond-classical" to the work he did under the mentorship of Jim Christian (musical theater), Viktor Uzur (chamber music), and Cristin Tillinghast (voice).
Currently, Nic enjoys working as the full time Company Pianist at Ballet West, where he's able to incorporate all kinds of musical favorites into his playlist for Company class. Dancers might hear anything from Scarlatti & Chopin to Jerome Kern & Katy Perry.  Nic finds the ballet repertoire (Tchaikovsky, Prokofiev, Stravinsky, and more) challenging and exciting. This season, he's looking forward to Rodeo (De Mille/Copland) and In the Night (Robbins/Chopin). Nic very much enjoys performing as a member of the Ballet West Orchestra, under the direction of Maestro Jared Oaks.
Special projects during the 2022-2023 season include performing the world premiere of Alfonso Tenreiro's Piano Concerto 1 with Dr. Michael Palumbo and Chamber Orchestra Ogden, the world premiere of J. Taylor Arnold's The Bitter Price with NEXTensemble, and expanding Nic's original score for choreographer Jessica Baynes' modern dance piece, Bloom, a Grantee of Salt Lake City's Arts Council's 2022 Artist Career Empowerment Grant.
You can hear Nic on Aubrey Adams-McMillan's 2021 album, Beautiful Dreamer, and Ginger Bess's 2014 album, Give Me the Simple Life, available on all streaming services.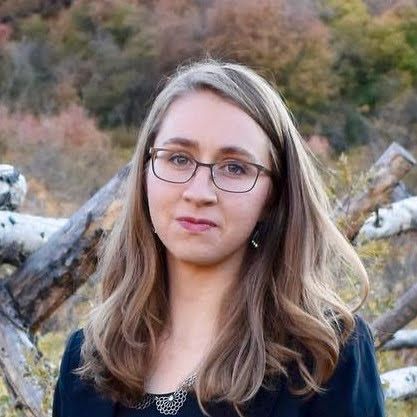 CHAROLETTE RUTH
Conductor
Charlotte Ruth Harrison is a multi-faceted musician with a presence that inspires and uplifts. She
is an active conductor, oboist, educator, singer, and pianist. Sought after for her emotionally
moving playing, Harrison has served as principal oboist and english horn player in the top
orchestras and bands at BYU and UTA. Mrs. Harrison's virtuosic solo playing has led her to play
in master classes with many of today's leading oboists including Alex Klein, Olivier Doise,
Robert Walters, Nancy Ambrose King, Erin Hannigan, Mark Ostoich, David Cowley, Hubert
Lucarelli, Theodor Baskin, and others. Mrs. Harrison is passionate about inspiring and mentoring
other musicians and has taught music to all different age groups.
Most recently, Mrs. Harrison held the position of Assistant Conductor and Librarian for the
University of Texas at Arlington Symphony Orchestra from 2020-2022. Before this she
conducted the BYU Group for New Music from fall 2019 to spring 2020. She has also guest
conducted several community orchestra rehearsals including the Utah Philharmonic Orchestra
and the New Texas Symphony Orchestra. Mrs. Harrison has also had the privilege of working
with many of the country's finest conducting educators in masterclasses including Marin Alsop,
Dianne Wittry, John Farrer, Edward Cumming, Mark Laycock, Dirk Brosse, and Salvatore
DiVittorio. She attended the NEC conducting workshop in 2021 and the New York Conducting
Workshop in May 2022. She was chosen as one of two finalists for the Respighi prize in
conducting at the New York Conducting Workshop and conducted the Chamber Orchestra of
New York in their 2022 Memorial Day Concert. Mrs. Harrison is excited to join the Valley
Symphony Association Orchestra in their upcoming "Young Composers" concert cycle in
February 2023 as one of three finalists for the orchestra's music director position.
Born and raised in Utah, Mrs. Harrison received a bachelors in oboe performance from Brigham
Young University and a masters in orchestral conducting from the University of Texas
Arlington.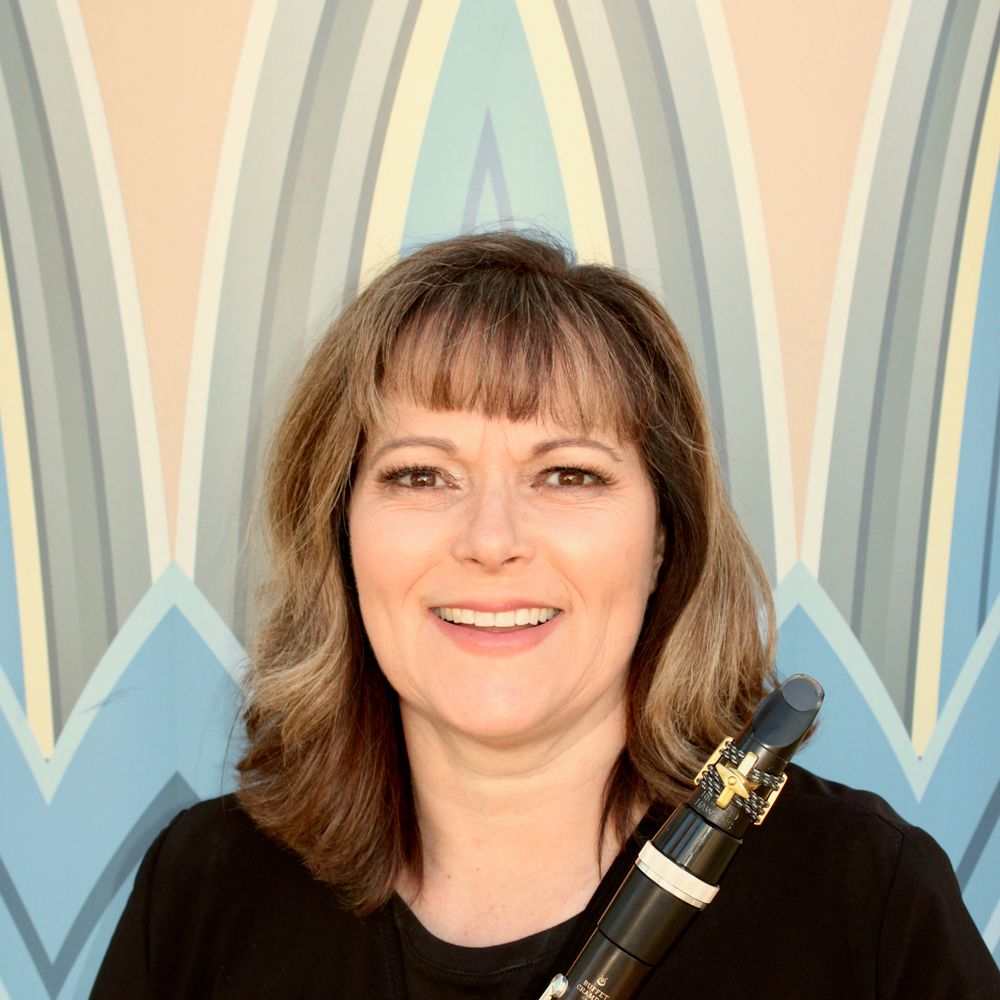 CINDY CHILD
Clarinet
Cindy Child serves as Adjunct Professor of Clarinet at Weber State University and Director of Bands at Venture Academy. Cindy has held prior teaching positions at the Interlochen Arts Camp, Brigham Young University and Woodland School. She is currently principal clarinet of Chamber Orchestra Ogden and a member of the Orchestra at Temple Square.  She also performs in Northern Utah with the NEXT Ensemble and Utah Festival Opera.  Cindy has performed as a freelance clarinetist with the Traverse Symphony Orchestra, Encore Winds, Utah Symphony, Ballet West,  Utah Chamber Artists and the American Festival Chorus.  Cindy holds a bachelor's degree in music education from Brigham Young University and a master's degree in clarinet performance from Arizona State University.  Cindy and her husband have four children, two beagles  and enjoy living in North Ogden.  In her spare time, Cindy enjoys hiking, reading, and family vacations in America's beautiful national parks.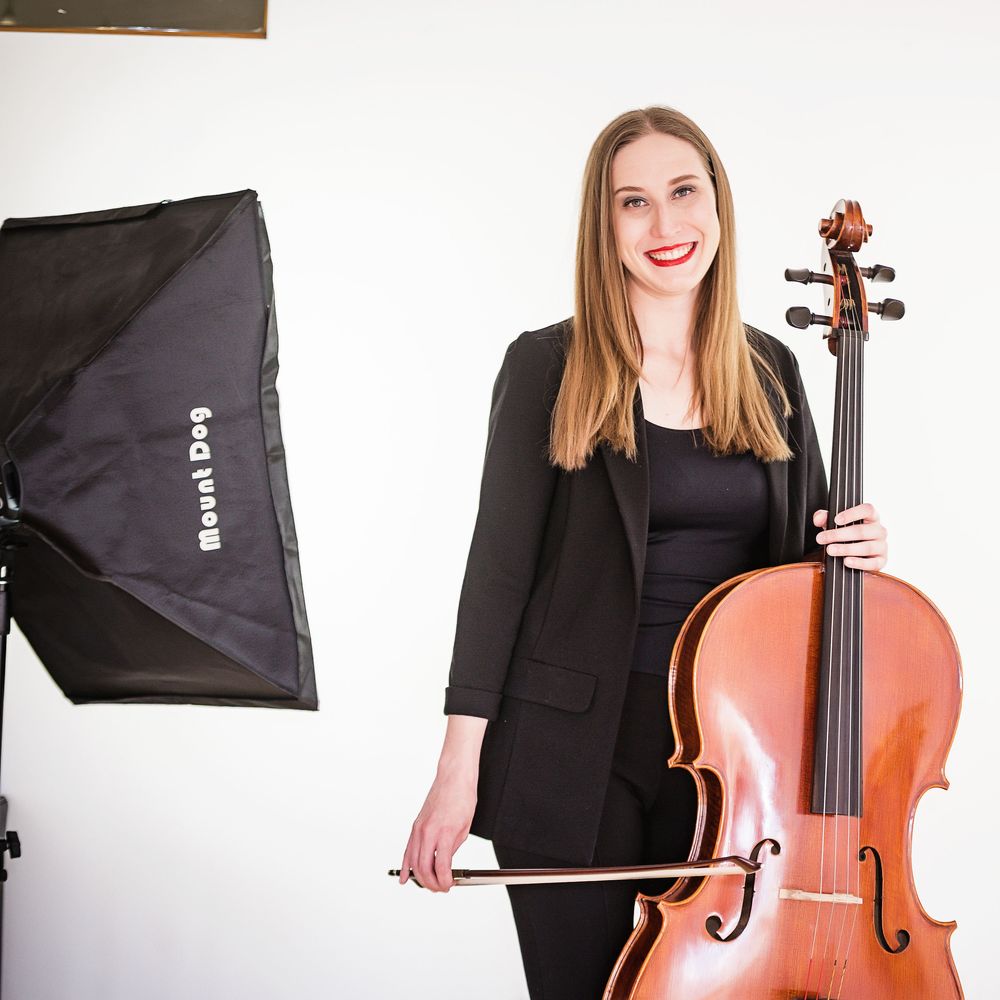 RISA BEAN
Cello
Risa Bean has been playing cello since she was 8 years old. She attended Snow College and received her Bachelor's in Music in 2016 and has played with many artists, including Kansas, Kurt Bestor, Jenny Oaks Baker, Collin Raye, Nathan Pacheco and William Joseph. She has performed in different orchestras, like the Timpanogos Symphony Orchestra and is currently a member of the Salt Lake Symphony.