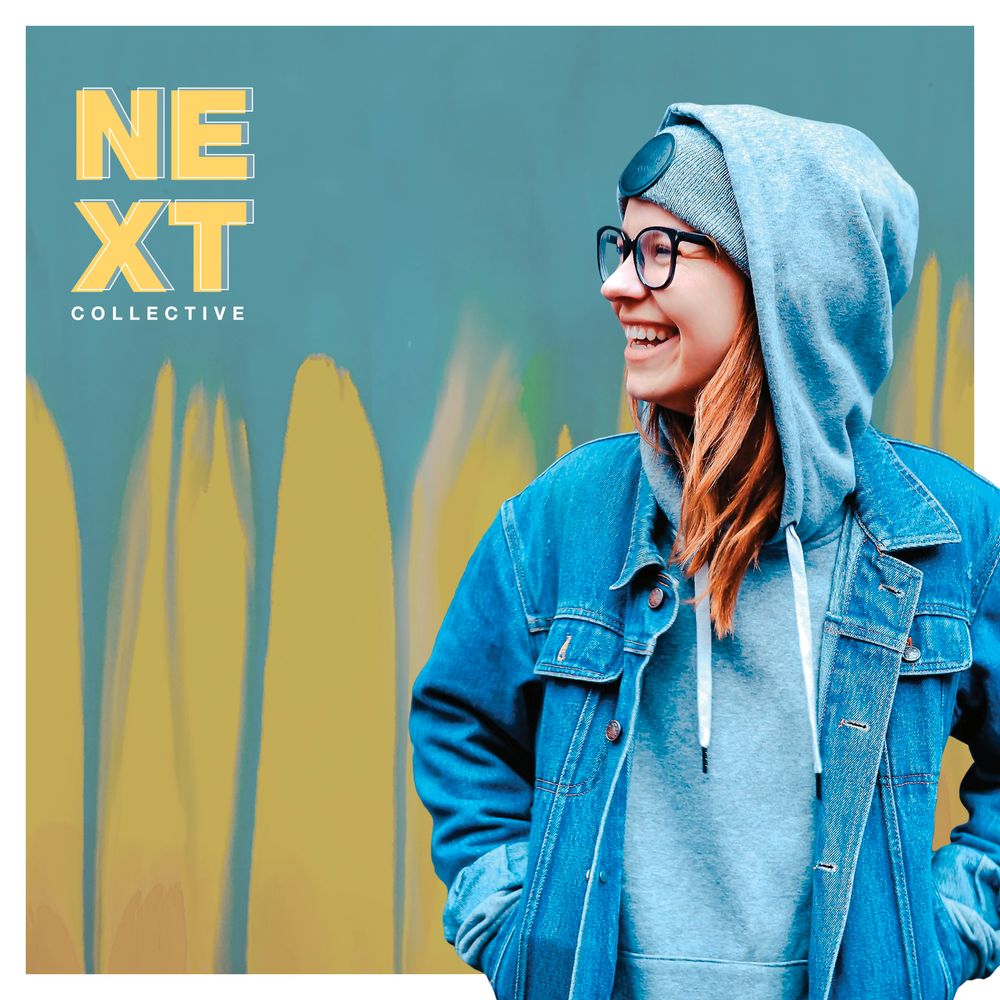 New Year New Music
PROGRAM ORDER
-I Opened                                                                                        by Brecklyn Boyer
-Hemomancy                                                                                   by Aaron J. Kirschner
-Trio for Flute, Clarinet, and Horn                                                    by Ronald A. Beckett
-Bloom                                                                                             by David Campbell
-Passacaglia                                                                                    by Handel/Halvorsen
-Because of Fire                                                                               by Dan Pack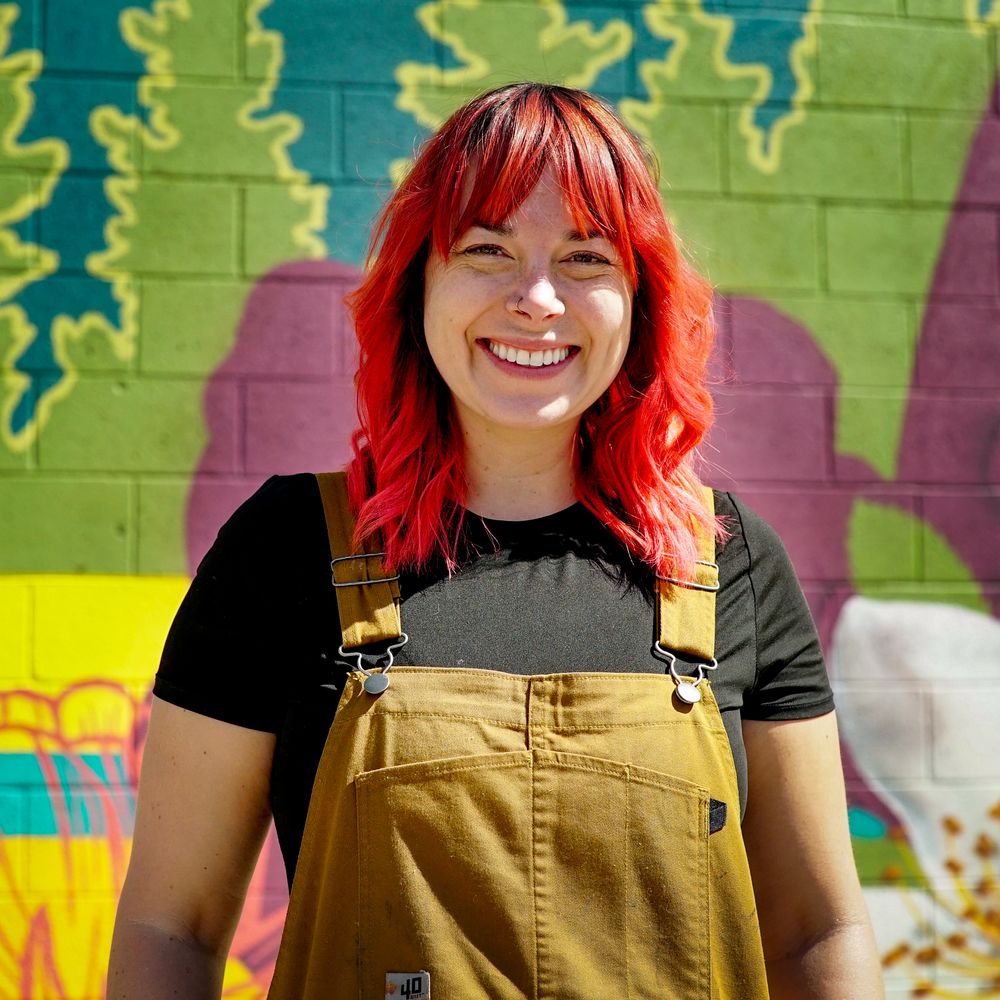 Lindsay Huss
Artist
Lindsay Huss is a lifelong artist. She began creating as soon as she could hold a pencil and has been making ever since. She is a fine art painter and muralist living in Ogden, Utah. She earned her degree in Visual Arts from Weber State University.
After 10 years of teaching advanced art in Utah, Lindsay quit teaching to pursue her dream of being a full-time artist. She hit the ground running and immediately began creating murals and new work. Her work has evolved into an exploration of self, along with different ways to combine her love for bright color fields, space, and realism. Muralism has become a fascinating and unique approach to a juxtaposition of realism and abstraction.
Lindsay received the Indie Ogden award for Best Ogden Artist, Nurture the Creative Mind award for Artist of the Year, and the Ogden Mayor's award for Visual Arts in 2019. Lindsay is the face for the Ogden First Friday Art Stroll on the Visit Ogden website. She is also an active artist in the Ogden community, having completed multiple murals in the Nine Rails Creative District along with many more murals around the state of Utah. Lindsay loves to participate in as many events as possible, including working with Nurture the Creative Mind, Ogden Arts Fest, and TedX on multiple occasions.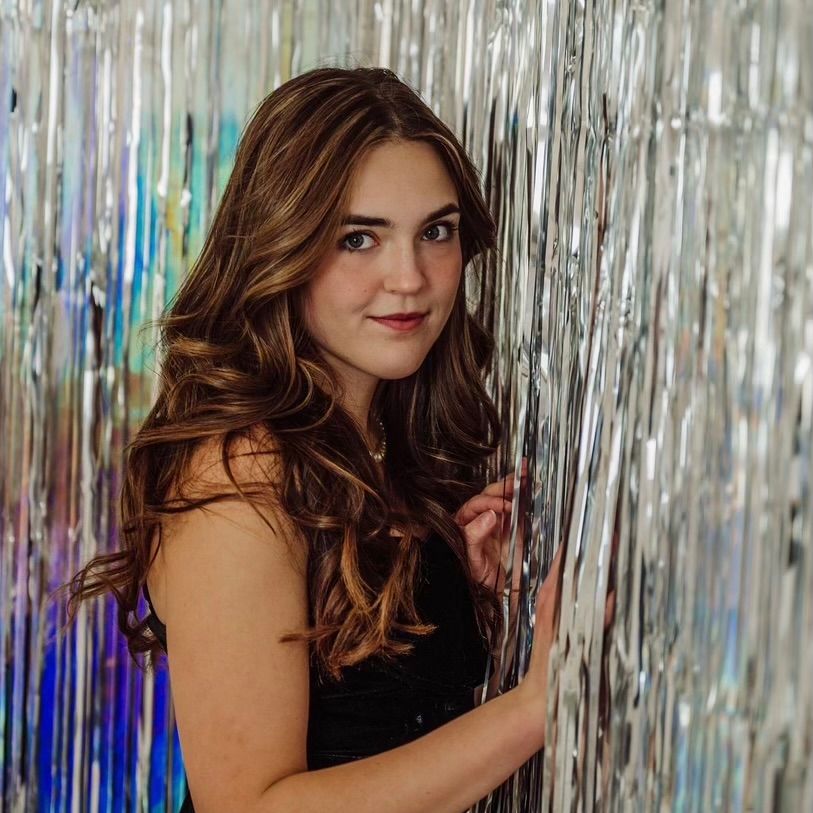 BRECKLYN BOYER
Composer
Brecklyn Boyer is 24 years old, born and raised in Ogden. She graduated with an Associates of Fine Arts from Utah State and is a Licensed Esthetician. Brecklyn fell in love with creating music when she was just a kid. She was very eager to learn the guitar, piano, and cello growing up and has been creating her own music ever since. She hopes to pursue writing music as a career and is excited to say that NEXT Ensemble's upcoming concert will be the first time any of her music will be shared with an audience.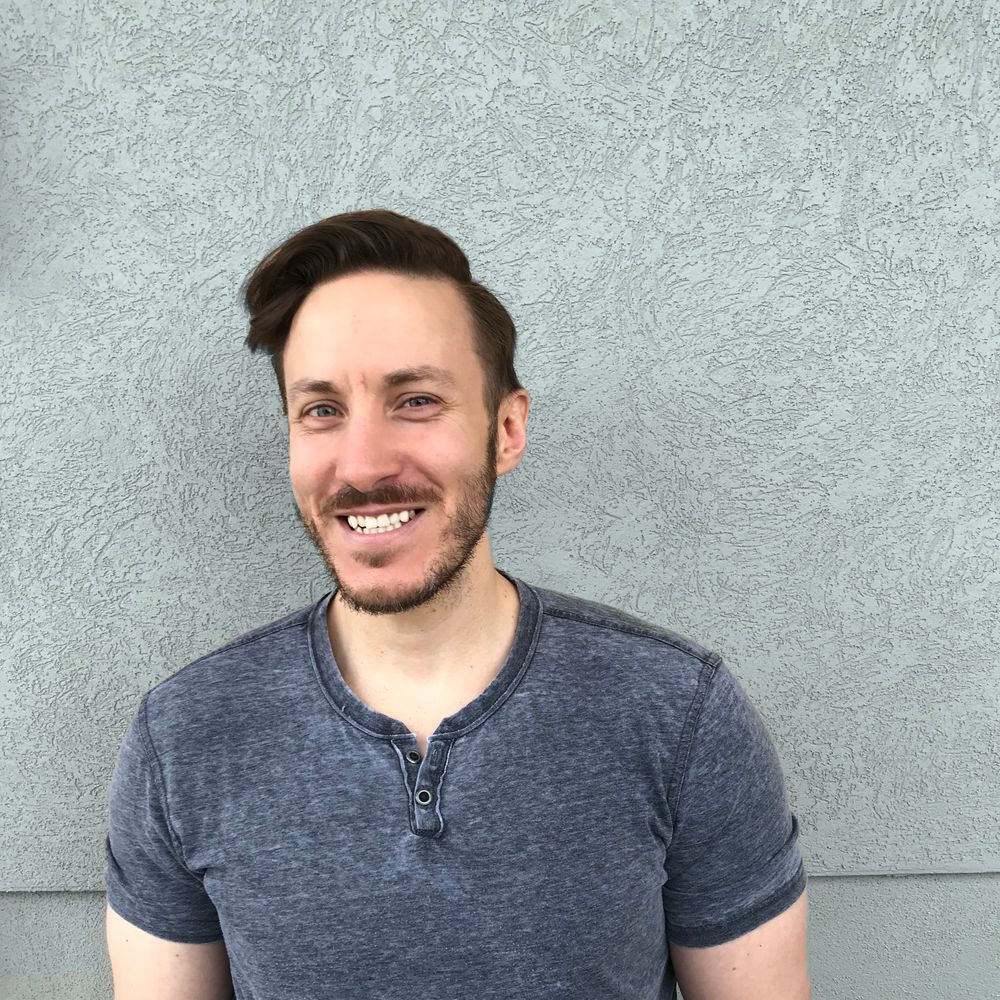 DAVID CAMPBELL
Composer
David Campbell is a composer living in SLC, UT. His concert works have been performed nationally, and internationally. His most recent projects include a six movement song cycle for mezzo-soprano and piano, and a re-writing of the Monteverdi's chamber opera The Combat. The performance of the latter at The Great Salt Lake Fringe festival received special mention as a Top 10 Moment of the Utah Enlightenment in 2022 according to the Utah review. 
  David holds degrees in vocal performance from Southern Utah University,  and composition and theory from Western Washington University. He continued graduate studies in composition and theory at Stony Brook University. David's style is eclectic, touching on elements of many past and current musical trends. Some of his favorite areas of interest include repurposing traditional musical elements and deconstructing their functions. David currently serves as Composer-in-Residence for the Utah based chamber opera non-profit  Opera Contempo, and is a member of the NEXT Collective, a group of Utah based composers affiliated with Ogden-based NEXT Ensemble. Outside of composition David enjoys most creative pursuits, biking, pickleball, and writes an occasional line of code.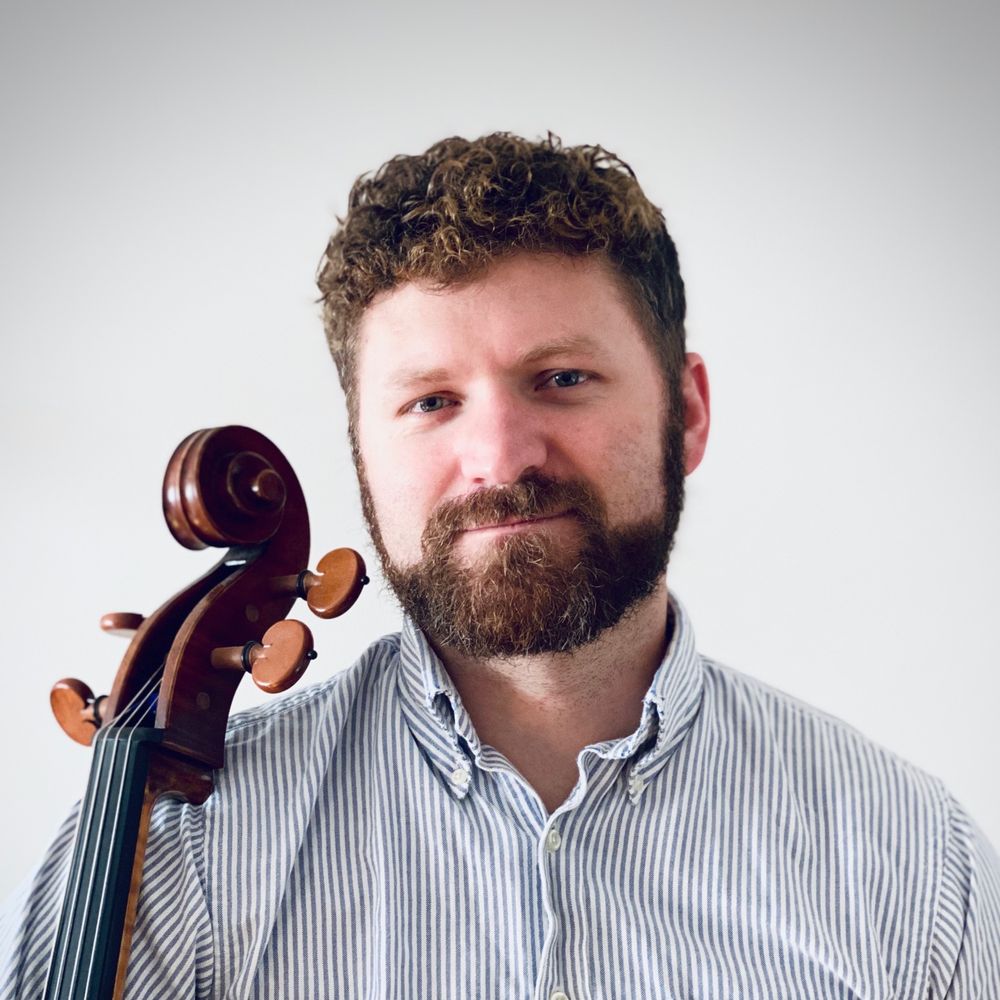 DAN PACK
Composer
Dan Pack is what you might call well-rounded as far as the performing arts are concerned. Dan has been an actor, a theater technician, and a pit musician. He is a cellist, composer, songwriter, and a teacher. Dan currently serves as the executive director for NEXT Ensemble. He loves the opportunity to help create exciting programming for the community and fun performance opportunities for fellow musicians. Dan loves his wife Kelsey and his dog Patricia.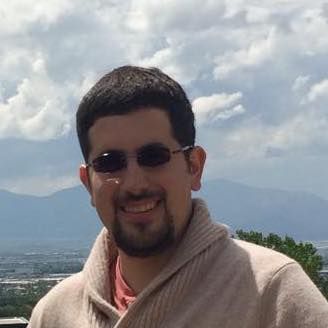 ARRON J. KIRSCHNER
Composer
Aaron J. Kirschner is a composer, theorist, clarinetist, and conductor based in Salt Lake City, UT. His music has been performed throughout the United States, Italy, Finland, and Canada, by members of the JACK Quartet, the Utah Symphony|Utah Opera, NEXT Ensemble, 4×5 Piano Duo, the Des Moines Symphony, and the American Modern Ensemble, among others. His string music has been described, by one scholar, as "pure silvery tones [that] can be relished on the longer notes while the notes sparkle when short" and the Salt Lake Tribune hailed his writing as "a testament to the power of live opera." In 2016, his music was performed at Federal Hall (New York City) and the Washington Monument in celebration of the centenary of the U.S. National Park Service. Dr. Kirschner's theoretical research focuses on empirical modeling of rhythm in musics of the New Complexity, as well as hyper-transformational theories and music theory pedagogy. Beyond his primary work as a composer and educator, Dr. Kirschner's varied career includes performing and conducting (with a strong focus on new music) as well as music engraving and editing. Dr. Kirschner holds a Ph.D. in composition from the University of Utah, a M.M. in composition from Boston University, and a B.M. in clarinet performance from the University of Iowa.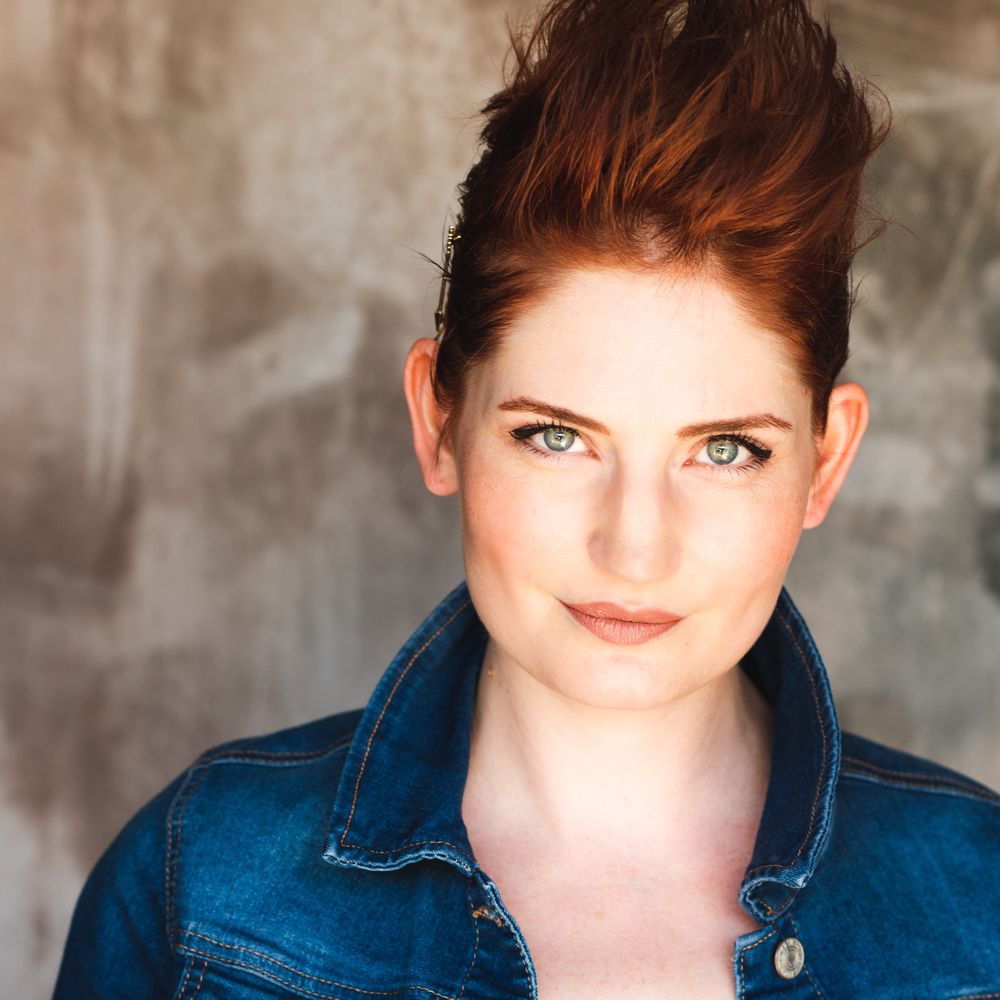 MANDI BARRUS
Mezzo Soprano
Mandi Barrus (she/her), mezzo-soprano, is a musician and opera producer originally from
Seattle, Washington. With her "impressive technique and clear tone", Ms. Barrus' performances
are described as "a breath of fresh air" (Front Row Reviewers). She is known for her versatility
of performance, with credits in musical theater, concerts, and opera in the US and abroad.
Mandi's past season included singing Judy Shepard in Considering Matthew Shepard with Salt
Lake Choral Artists; Mendelssohn's A Midsummer Nights' Dream with Utah Metropolitan Ballet;
and Signora Naccarelli in Hale Centre Theatre's production of The Light in the Piazza. She is
engaged to premiere The Bitter Price by J. Arnold Tayler with NEXT Ensemble in November
2022; to sing the mezzo-soprano solos in Vivaldi's Gloria with the Salt Lake Symphony and
Utah Voices in December 2022; and to reprise her role as Dinah in Trouble in Tahiti in College
Station, Texas in February 2023. She will be a soloist and producer of Twice Through the Heart
with Opera Contempo in May 2023.
Recently awarded a $15,000 Artist Career Empowerment Grant by the Salt Lake City Arts
Council and National Endowment for the Arts, Ms. Barrus holds a Bachelor of Musical Arts
degree with a minor in Theatre Arts from BYU-Idaho and a Master of Music degree from the
University of Utah. Ms. Barrus shares her love of music as a teacher of private voice lessons at
Bella Voce Studio, weekly at St. Paul's Episcopal Church as the Mezzo-soprano Artist-in-
Residence and the Assistant Conductor, and by presenting opera outreach programs in
elementary schools throughout Utah with ARTS, Inc. Mandi is the Artistic Director and co-
founder of Opera Contempo, a chamber opera company promoting new voices, commissioning
new works, and producing new opera settings in SLC. She lives with her three children in the
Greater Salt Lake area.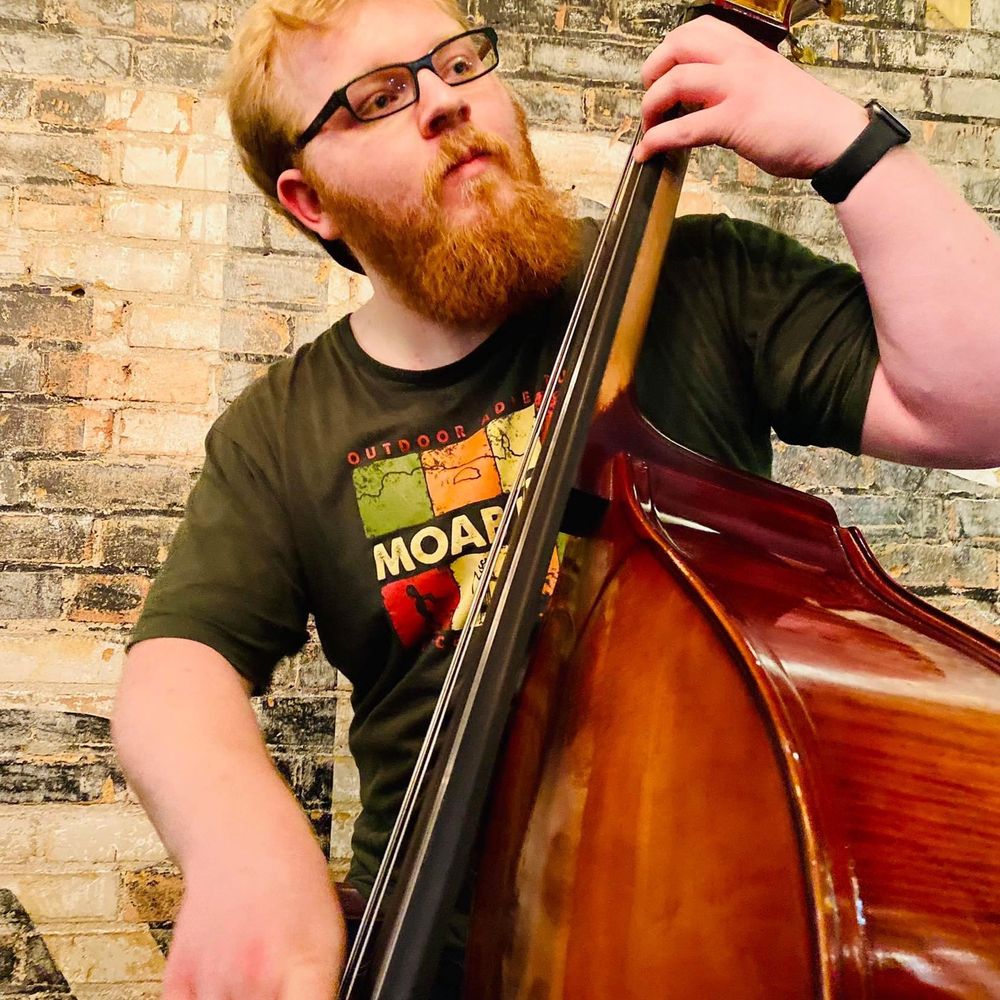 DANIEL TRACY
Bass
Daniel Tracy is the music director at Ben Lomond High School in Ogden, Utah, where he teaches Concert Band, Orchestra, Jazz Band, Choir, and Bagpipes. Daniel graduated with a Bachelor's of Music Education from Weber State University in December of 2022. At Weber State he played in the Jazz Ensemble, Symphony Orchestra, Chamber Orchestra, and organized all of the small combo groups. Outside of school, Daniel organizes and leads the free monthly concert, Jazz at the Station at the Union Station Ogden. (Free concert on the second Wednesday of every month!)
Daniel also has been running a studio of private bass, cello, and jazz improvisation students for 4 years. In addition to teaching, Daniel is an avid performer of jazz and classical music on the upright bass. Daniel commonly can be seen performing with Next Ensemble, Chamber Orchestra Ogden, or freelance in his hometown of Ogden, in Salt Lake City, or even as far as Moab.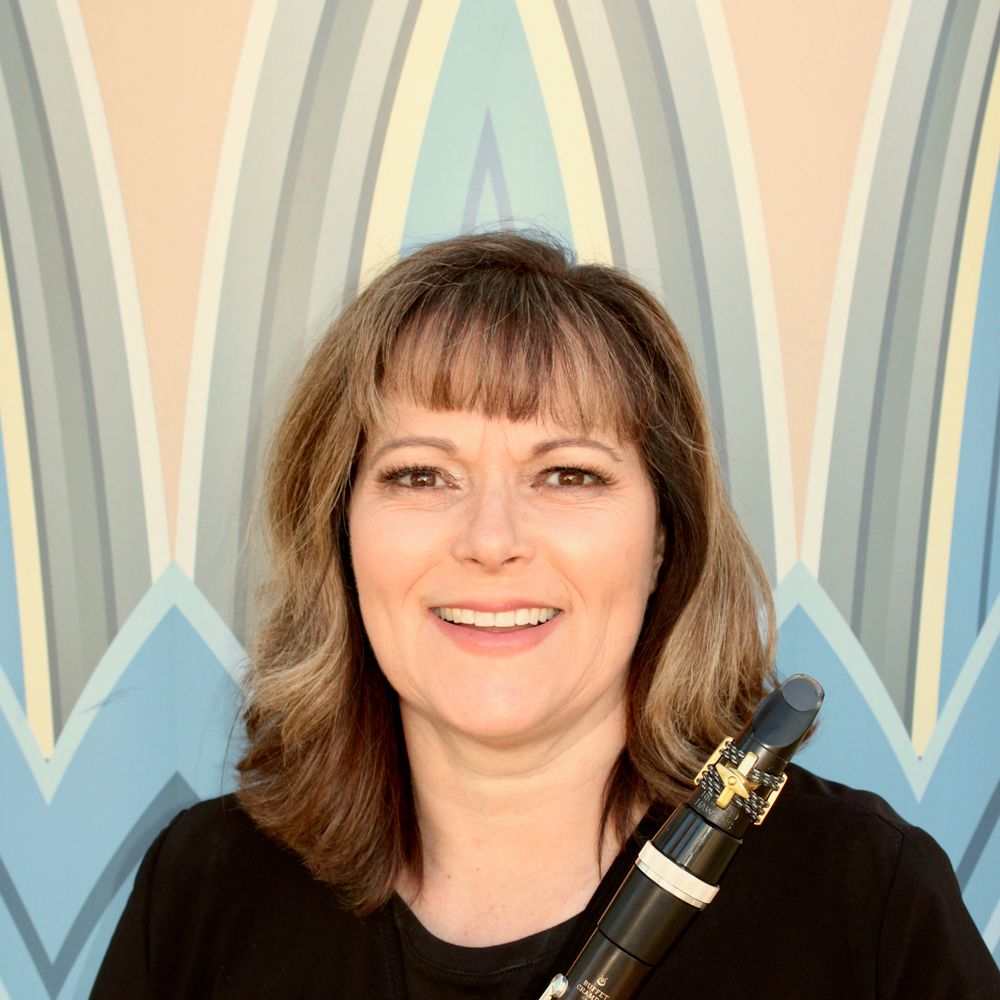 CINDY CHILD
Clarinet
Cindy Child serves as Adjunct Professor of Clarinet at Weber State University and Director of Bands at Venture Academy. Cindy has held prior teaching positions at the Interlochen Arts Camp, Brigham Young University and Woodland School. She is currently principal clarinet of Chamber Orchestra Ogden and a member of the Orchestra at Temple Square.  She also performs in Northern Utah with the NEXT Ensemble and Utah Festival Opera.  Cindy has performed as a freelance clarinetist with the Traverse Symphony Orchestra, Encore Winds, Utah Symphony, Ballet West,  Utah Chamber Artists and the American Festival Chorus.  Cindy holds a bachelor's degree in music education from Brigham Young University and a master's degree in clarinet performance from Arizona State University.  Cindy and her husband have four children, two beagles  and enjoy living in North Ogden.  In her spare time, Cindy enjoys hiking, reading, and family vacations in America's beautiful national parks.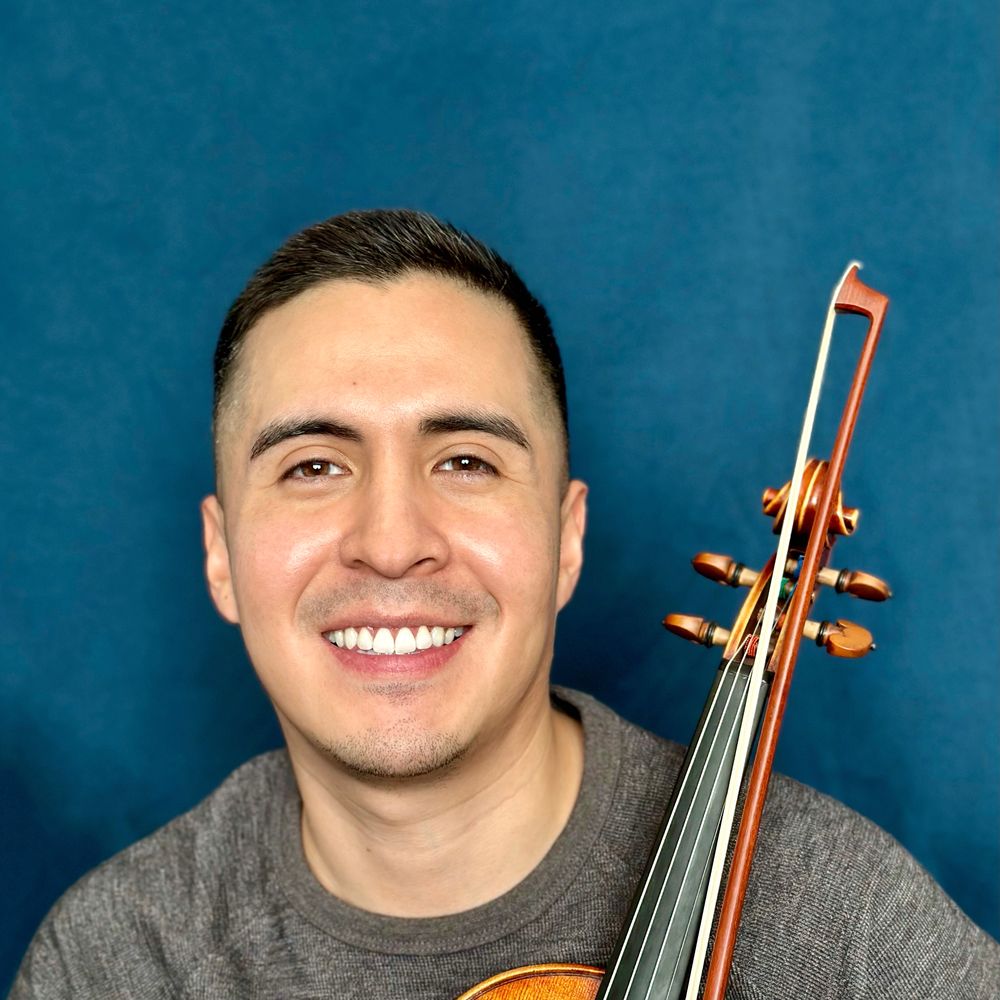 JOSE FLOREZ
Violin
Jose Flores, Peruvian violinist, began his musical studies at the age of 7. He was later admitted to the Peruvian Conservatory of Music at the age of 8. Since his arrival to the United States, he has studied under many well-known musicians from around the country. He attended the Colburn School of Music in Los Angeles where he was the recipient of the "Rose Hill Foundation Scholar" award for excellence and achievement in violin. He then was awarded a scholarship to attend the San Francisco Conservatory of Music under the tutelage of Bettina Mussumeli. He later became a Teacher Assistant at the University of Utah where he graduated with his Masters in Violin Pedagogy & Performance. While studying at University of Utah Jose was also a member of the Michie Graduate String Quartet and Concertmaster for the Utah Philharmonia.
Highlights from Jose's musical career include a solo performance with the Orquesta Sinfónica Nacional del Perú(National Peruvian Symphony Orchestra) at the age of 12, winner of the 2016 WSU Concerto Competition where he soloed with the WSU Symphony Orchestra, winner of the 2016 WSU Stringfest Competition and part of the 2017 Utah Music Teachers Association Instrumental Concerto Competition where he placed 1st in the collegiate division which gave him the opportunity to do a solo recital at the Assembly Hall in Salt Lake City. Jose is recognized for "having great musical interpretation and an avid passion for music." 
He received masterclasses from world renowned musicians including Schlomo Mintz, the Minetti Quartet, Zion Trio, Pacifica Quartet, Escher Quartet, Gregory Maytan and many more. Jose's musical career has given him the opportunity to perform around the world in countries including Peru, Spain, Mexico, Italy, and Germany. Outside of music Jose does aerial arts and has a passion for the outdoors!